(Edited to add picture that disappeared)

Onegai shimasu,

The A/C guy was out doing a tune-up, and he mentioned that the contactor relay is starting to look a bit crispy. He wants $290 to replace it. Yeah, Right!!

OK The contactors run about $25, but I am unclear on whether mine is a single-pole or double-pole. (I suspect it's a single-pole, but want to be sure.)

I'm hoping someone will tell me if it's a single or double pole contactor: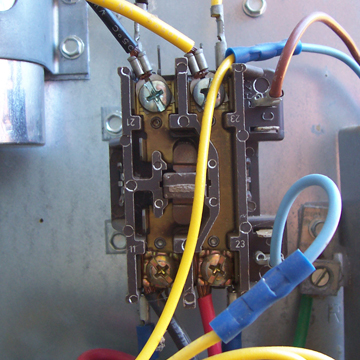 I know the Totaline part numbers:

P282-0311 (single-pole)
- OR -
P282-0321 (double-pole)

So, I just need to be absolutley sure before I get the replacement.

Thank you.

Last edited on Tue Aug 17th, 2010 09:32 pm by sbdivemaster