certified tech group 51
Fellow, Academy of Sublime Masters of Appliantology


| | |
| --- | --- |
| Joined: | Mon Mar 10th, 2008 |
| Location: | Tidewater, Oregon USA |
| Posts: | 1178 |
| Flavorite Brew: | natural ice |
| Status: | Offline |

Went to customers house, the complaint was ' not spinning out every time'. By-passed the lid switch, put unit into spin, slow start in spin..stopped spin cycle, restarted spin cycle, at the start of spin, I could stall the basket from spinning......The customer was watching and asked what the problem was.....I said that it could be oil on the clutch and it was slipping..... Tipping the unit back, I could not see any oil from the trans. on the clutch or on the outer wrapper.......So propping the washer onto the toilet I replaced the clutch, tested in spin, difficult to stall in the spin cycle...... About five days later, the customer called and said that it was not spinning out again.....Went out there and he had left the load 'as is', load in the bottom and had not spun -out....Set the timer to spin, it spun....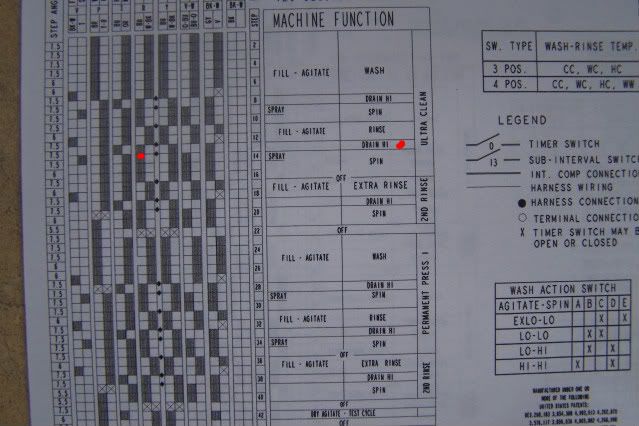 Looking at the tech sheet, looked for a spin cycle..... moved the timer manually and when it got close for the motor to pause for the spin pawl to be activated, I held the timer dial for about 10 seconds...The timer advanced from start to finish with-out a pause. See motor contacts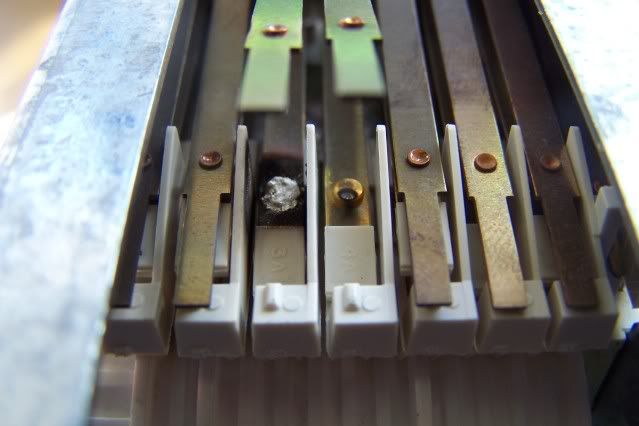 .........SO, the customer was upset that he paid for repair that wasn't really needed, I ordered a timer, installed it for free ( parts and labor )..That way the customer had NOTHING to complain about....... So techs here is another item to check for the complaint of "Not spinning out every time"..... Sorry for the fonts, could not fix, so it sounds like a 6 year old wrote this, I tried to fix it, but made it worse.....