Did a service call on a AGA undercounter refer. Complaint..." not getting cold..only the lights are on "... No service manuals available from anywhere, so off I went...The wire diagram was posted on the rear of the unit...Lights on but nothing else, no compressor, no power to inverter, no power at the little white box with a small LED....


I called AGA and the tech said that they do not have any service manuals, they want you to call in and talk to them......I told him of the problem and he said to test the thermisters.......Bad thermisters ,no signal from inverter board to the compressor, I said the inverter led was not on..They sent a new inverter board plus a evoporator themister and a defrost themister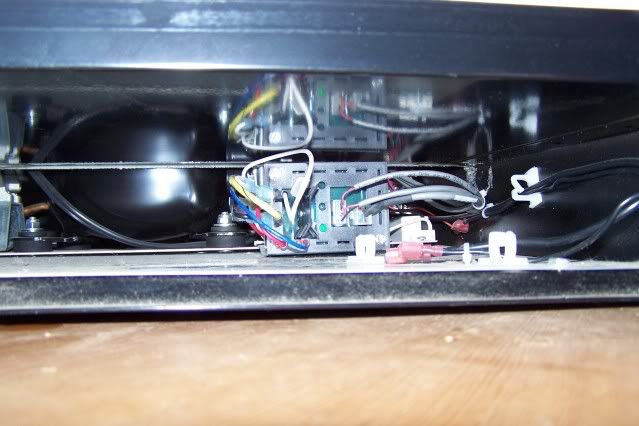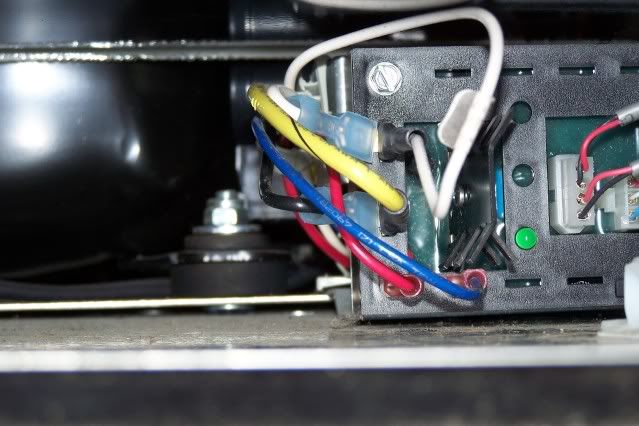 The inverter board installed, only four inches high, all the way to the rear of unit.........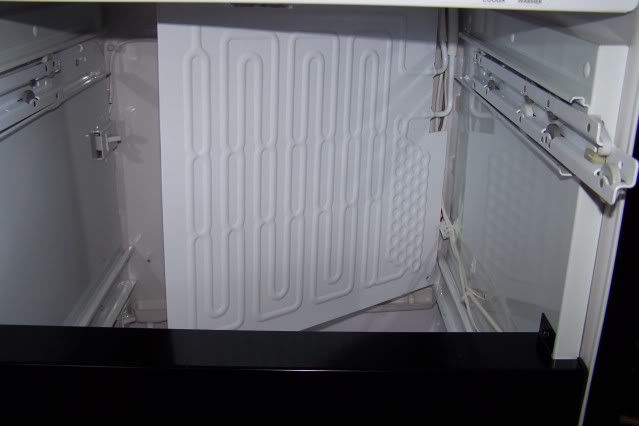 Evap panal thermister, behind the panel, of course........
Two differant thread sizes, glad I had my trusty tap and handle...( see tool box- need threads ) The defrost them. is located on the right side, above the lower drawer rail....Installed all of the parts, reassembled the unit, plugged it in pushed start and it started.......... Remember it is pronounced A-GA
Last edited on Thu May 21st, 2009 06:02 pm by