dans1232
| | |
| --- | --- |
| Joined: | Tue Oct 26th, 2010 |
| Location: | |
| Posts: | 12 |
| Status: | Offline |

There is no lint build up anywhere. Exhaust pressure is good exiting the house. I high limit ohms = .2.
I put the dryer on the lowest heat setting for a 20 minute timed cycle. The exhaust temp at the back of the dryer reached 175 degrees. That was the highest it got. When in the service mode, the dryer said the temperature was only 110 degrees, while the thermometer at the exhaust duct said it was 175. Should I be concerned about this discrepancy?

This is what my duct work looks like.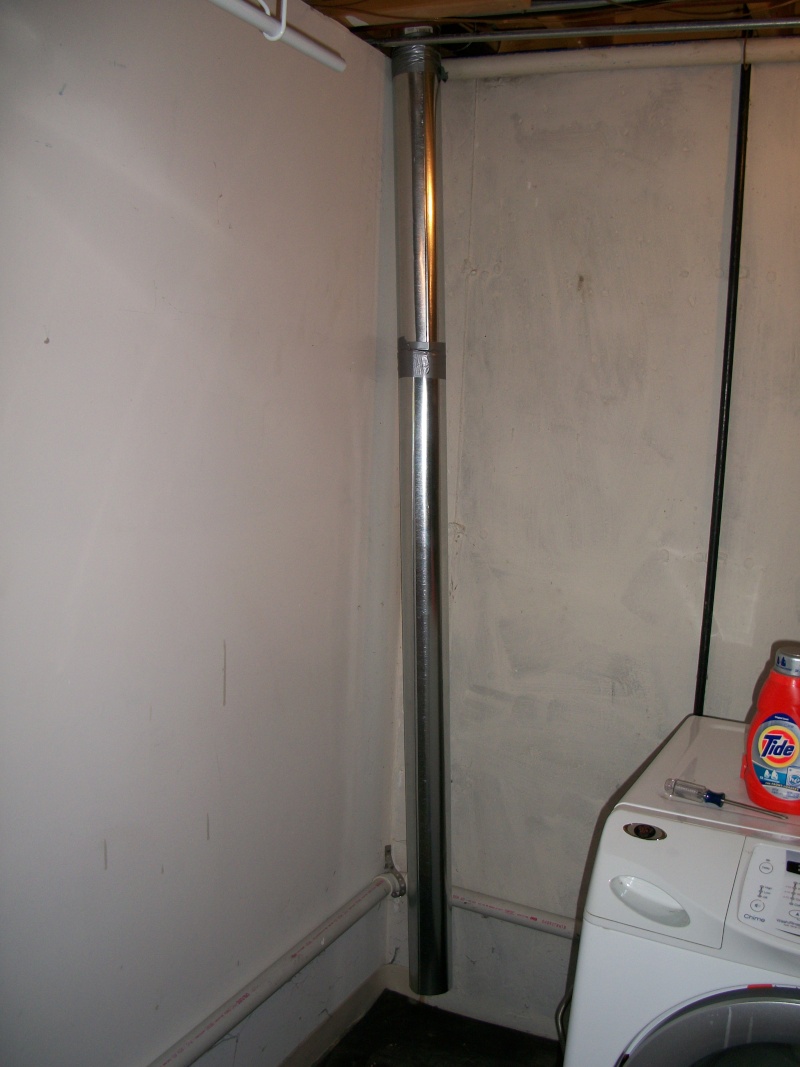 I have a 90 degree coming out of the dryer. Should I make a short 1 or 2 foot straight run before my 90?