Samurai Appliance Repair Man


Tampa Patty, I just want to say how hugely impressed I am with you. You took on a major repair project without knowing anything about it. And you succeeded! You have demonstrated patience, perseverance, manual ability, and courage that is exemplary to other Apprentices. To recognize your achievement, I am proud to present to you the Samurai School of Appliantology Apprentice of Distinction Award. Congratulations!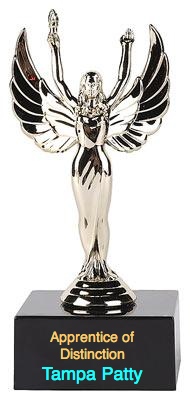 ____________________
To ask a question, use our new forums==> http://appliantology.org

365-Day No-Hassle Return Policy on all parts purchased through this site, even electrical parts that have been installed!