Etherworks
Grasshopper



| | |
| --- | --- |
| Joined: | Wed Oct 27th, 2010 |
| Location: | |
| Posts: | 3 |
| Flavorite Brew: | |
| Status: | Offline |

So I changed a thermal fuse, as well as a finding a short in the idler switch in this god awful dryer. I had to take the drum out for the last part, and should have paid better attention to how it was threaded as it seemed too simple.

However, now I can't get any tension back in this thing. I was looking at this image i found online (not my dryer, but rather someone elses, strung perfectly (bastards):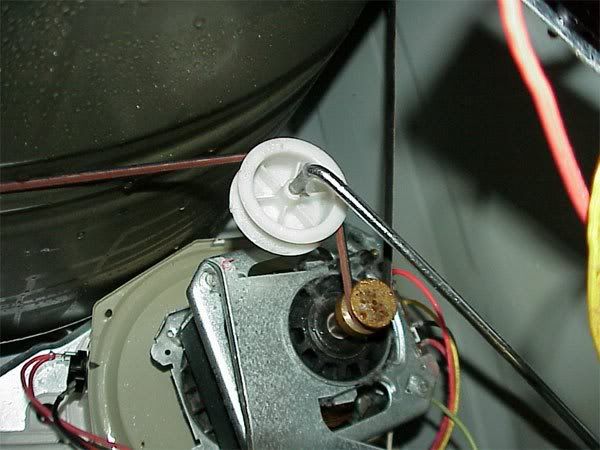 But don't get how the pulley there has so much tension on it.

Here is a picture of the drum and the pulley. Unfortunately you can't see the actual motor below.



As you can see the belt is in the right groove - what am I missing here? How do I make this thing tight?

I've given way too much time to give up now....

Thanks,
Brett