I did a previous post on a frigidaire freezer that the user intrface was indicating C.E. The service manual 5995482584...tells you to 1) check the connectors in the wiring between the user interface and electronic module.. Is the wiring the problem? Yes or No... It then tells you to swap parts...the interface then the electronic module...If neather swap repairs the problem, replace the door... Sears sells the door panel for $150.00 yankee dollars You have to replace all of the old door parts on the new panel......AND you will have the same problem down the road...... At the lower hinge, where the wire harness goes in thru the hinge to the user interface..... At assembly, they install a zip-tie at that point, in the hinge hole..At that point the four wires get pinched and after multiple open/close cycles, it cuts one of the wires...Resulting in code C.E. This is the second unit I have worked on..




door removed with 1/4" copper tubing pushin, from the lower hinge to the opening of the user-interface....


five tries later, eureke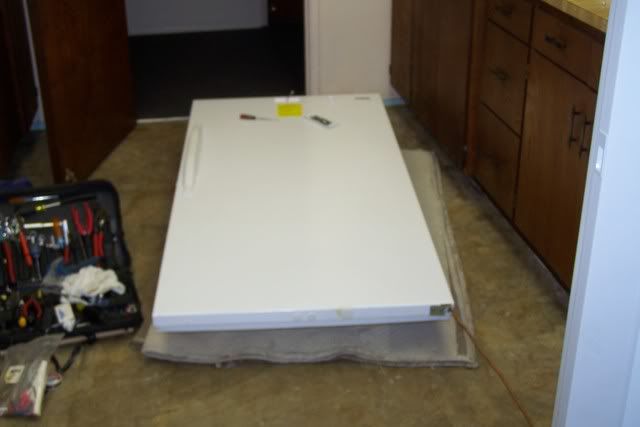 the work area...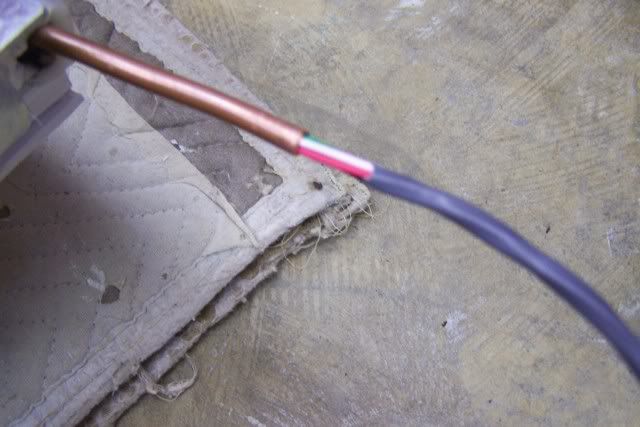 new wire haress attached to the copper tubing...




new wire harness pulled thru to the user-intrface opening.....

The wires soldered and heat shrinked, lower hinge..




The job almost done......

the same wire connections are also at the user-interface using the old connectors and as much of the old wires I could salvage......This was done at the church in town, They store donated food stuff for their weekly free meals, they did not have enough money to buy a new door, so I tried this procedure on this unit and it worked..........

Excuss my word and picture placement, I working on it....



just needed a few C/R carriage returns


Last edited on Sun Feb 15th, 2009 01:37 am by